The CEOI leadership consists of:

Chris Brownsword – Director of CEOI
Chris is a physicist with over 30 years' experience in the field of space borne Earth Observation. During his career he has worked with and developed a comprehensive knowledge of Earth Observation sensors operating across the electromagnetic spectrum from optical to microwave, both passive and active systems, deployed on all types of space platforms. Chris joined the CEOI Leadership team in 2012 and held the role of Technical Director until he became the Director in October 2021. Chris is employed by QinetiQ UK Ltd, based in Farnborough Hampshire, where he is Group Leader for around 100 scientists, mathematicians and engineers in the Analysis, Modelling and Simulation Technical Discipline. Chris would choose Star Trek over Star Wars and although would like to be seen as Captain Kirk, is probably more like Captain Picard.
---

Rob Scott – CEOI Co-Director
Rob is a physicist, and is the owner of ScottSpace Limited. He is a founding member of UKSA's Centre for Earth Observation Instrumentation (CEOI) Leadership Team. He undertakes this role as a Visiting Scientist to RAL Space. He has been involved in a number of major space roles with ERS-1/2, ENVISAT, and Cryosat. He has worked for University College London's Mullard Space Science Laboratory, ESYS plc, and QinetiQ prior to founding ScottSpace in 2012.
---

Jolyon Reburn – CEOI Co-Director
Jolyon carried out his doctoral work in the Department of Physics at University of Oxford, analysing satellite measurements of the Earth's atmosphere relevant to the chemistry of the ozone layer. He joined RAL Space, the Rutherford Appleton Laboratory's space science and technology department, working in the Remote Sensing Group from 1994 to 2012.
In his time at RAL he developed and applied analysis tools for satellite data processing of existing measurement from ESA and NASA missions but also, in simulation mode, to provide requirements specifications for new satellite sensors for the European Space Agency, ESA. 
In 2016, Jolyon became Head of Earth Observation and Atmospheric Science Division with responsibility for about 80 staff, in 5 diverse groups, covering technology, science and data.
---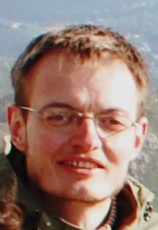 Nicolas Leveque – CEOI Co-Director
   Nicolas is an earth observation mission systems engineer, with major roles on Sentinel 5 Precursor (satellite system engineer and payload interface manager), and more recently as Engineering Manager for the EE9 FORUM Phase A/B1 study. He has also led and managed projects related to EO convoy mission concepts and space debris mitigation.
---

Josh Vande Hey – CEOI Science Co-Director
Dr. Vande Hey is Lecturer in Environment and Health at University of Leicester, based jointly in the Earth Observation Science Group in the School of Physics and Astronomy, and in the interdisciplinary Centre for Environmental Health and Sustainability.  His scientific work is in policy-facing air quality research underpinned by technology development in Earth Observation, with expertise in passive and active optical remote sensing of atmospheric pollution.  He is a senior member of IEEE.  Dr. Vande Hey has considerable experience in knowledge exchange and knowledge transfer through over 18 years of working in or with industry.  As part of the CEOI leadership team, he leads on science workshops, coordinates CEOI inputs to national conferences, and supports the CEOI knowledge exchange programme.
---
Charlotte Moretti – Contracts Assistant / Project Support
Charlotte has been part of the CEOI since January 2019, based at the University of Leicester. She supports all of the CEOI administration, including contracts and invoicing. If you have any CEOI queries, please contact Charlotte at cm738@leicester.ac.uk.
---