---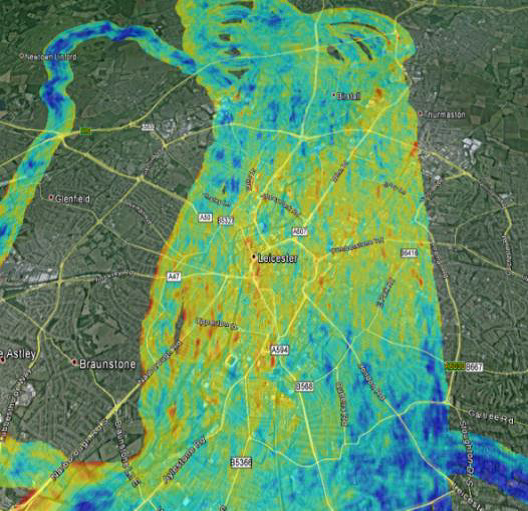 Hyperspectral Imaging for Air Quality: Application of a hyperspectral imaging suite for 3D retrievals

Pathfinder – 7th Call (completed 2017)
Lead Organisation: University of Leicester

This project enhances the future flight potential of UK hyperspectral imagers such as CompAQS, through instrument optimisation and demonstration of key application areas for data. The University of Leicester project have extended and enhanced the successful CEOI funded project which enabled the demonstration of an airborne hyperspectral instrument, CompAQS. The TRL of CompAQS has been improved through an intense six month programme of work. The work included instrument optimisation, an additional flight with ground-based CompAQS instruments in operation and improved retrieval algorithms.
---
The Compact Air Quality Spectrometer: Raising TRL or key subsystems

Flagship – 8th Call (completed 2018)
Lead Organisation: University of Leicester partnered by SSTL

To advance the design and overall TRL of the instrument in particular the high risk items against a nominal small-satellite implementation. In particular, this project will address the structural and thermal design, focal plane design and hence associated alignment issues of the instrument as well as some of the electronics development, but not a flight like build for the full electronics as this is perceived as comparatively low risk.
---
To view OPTICAL SPECTROSCOPY projects, click here